Microjam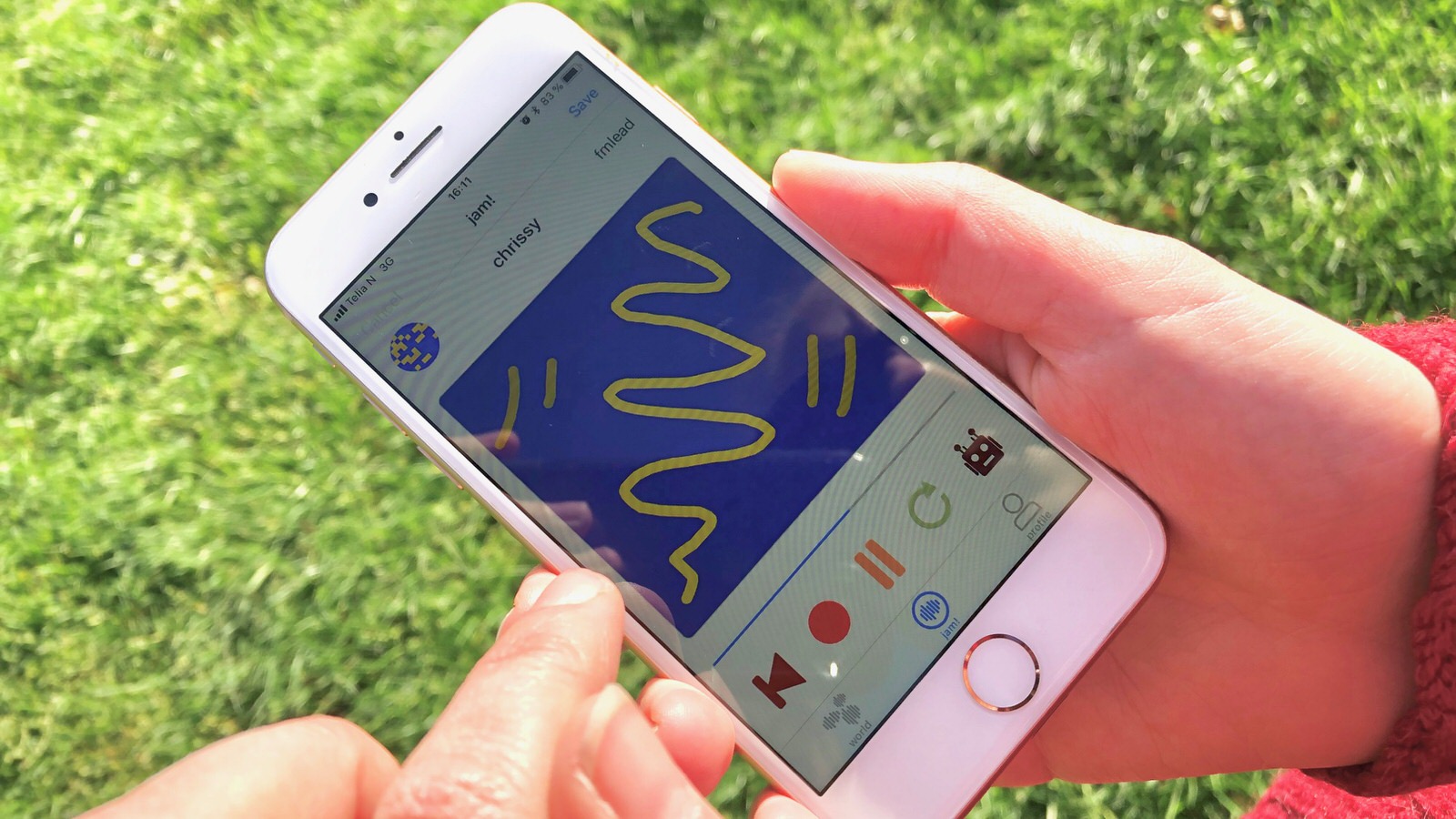 About MicroJam
MicroJam is a mobile app for sharing tiny touch-screen performances. Mobile applications that streamline creativity and social interaction have enabled a very broad audience to develop their own creative practices. While these apps have been very successful in visual arts (particularly photography), the idea of social music-making has not had such a broad impact. MicroJam includes several novel performance concepts intended to engage the casual music maker and inspired by current trends in social creativity support tools. Touch-screen performances are limited to 5-seconds, instrument settings are posed as sonic "filters", and past performances are arranged as a timeline with replies and layers. These features of MicroJam encourage users not only to perform music more frequently, but to engage with others in impromptu ensemble music making.
MicroJam is available on Github and archived at Zenodo. You can cite MicroJam via this DOI:
How it works
Microjam has a social-media style feed. You can tap other performances to play, or tap the reply button to record a new layer.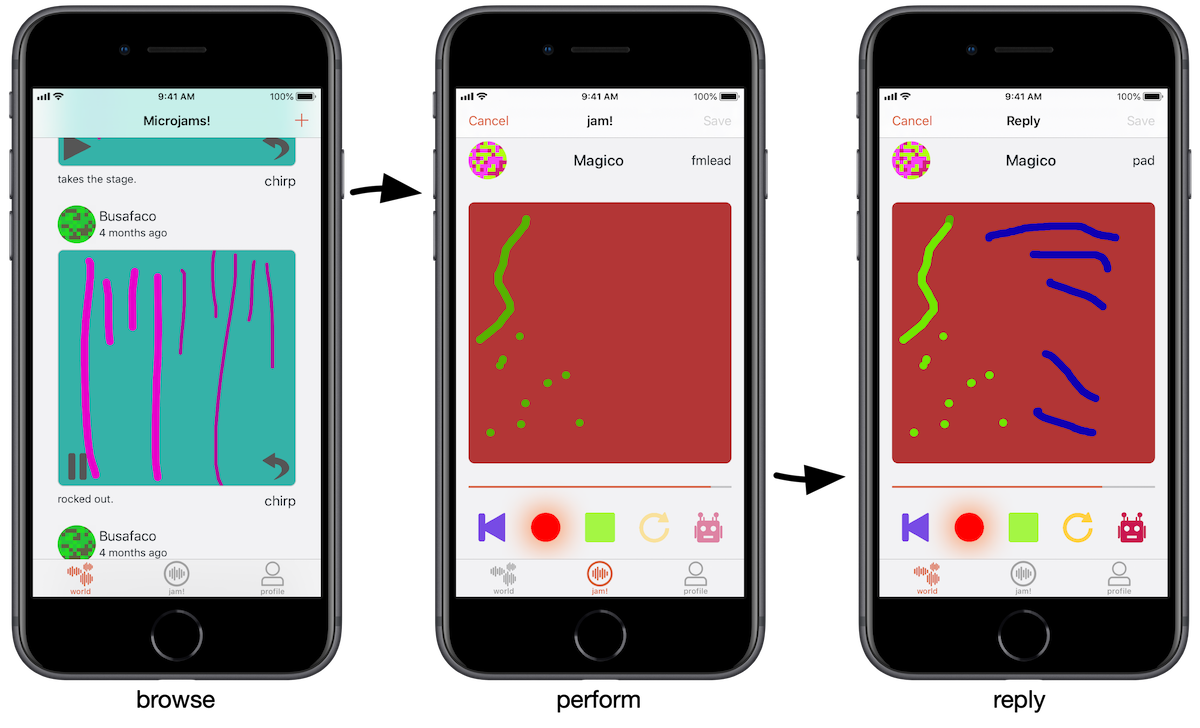 The RoboJam function automatically creates a new performance on top of an existing jam.
In action
Publications
Charles Patrick Martin and Jim Torresen. 2020. Data Driven Analysis of Tiny Touchscreen Performance with MicroJam. Computer Music Journal 43, 4, 41–57. http://doi.org/10.1162/COMJ_a_00536
Charles P. Martin and Jim Torresen. 2017. MicroJam: An App for Sharing Tiny Touch-Screen Performances. Proceedings of the International Conference on New Interfaces for Musical Expression, Aalborg University Copenhagen, pp. 495–496. http://doi.org/10.5281/zenodo.1176334
Charles P. Martin and Jim Torresen. 2017. Exploring Social Mobile Music with Tiny Touch-Screen Performances. Proceedings of the 14th Sound and Music Computing Conference, Aalto University, pp. 175–180. http://doi.org/10.5281/zenodo.1401907