PhaseRings released!
17 Nov '14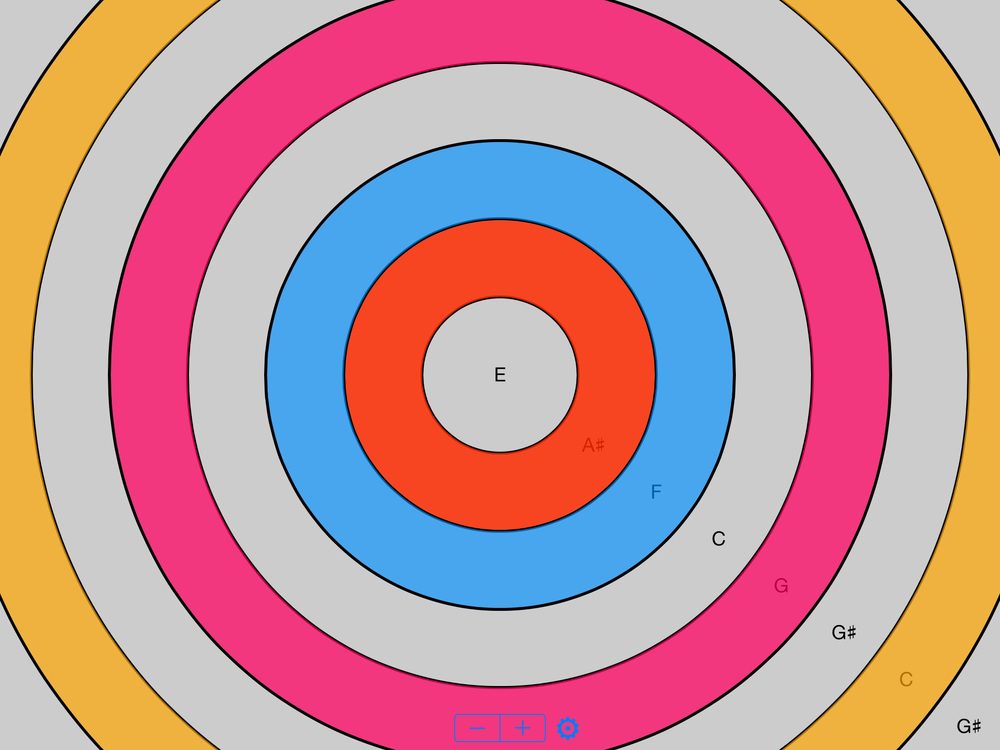 My new iOS app, PhaseRings, is out now on the AppStore, just in time for PASIC next week. It's free so go get it!
PhaseRings has seven sound-schemes and a system for customising generative compositions that let you play with great sounding setups!
If you're heading to PASIC this year, I'm presenting a session on iPads in percussion ensemble on Saturday at 10am, we'll be demonstrating a few new pieces with PhaseRings and my other apps!