Ensemble Metatone @ Electrofringe 2013
29 Sep '13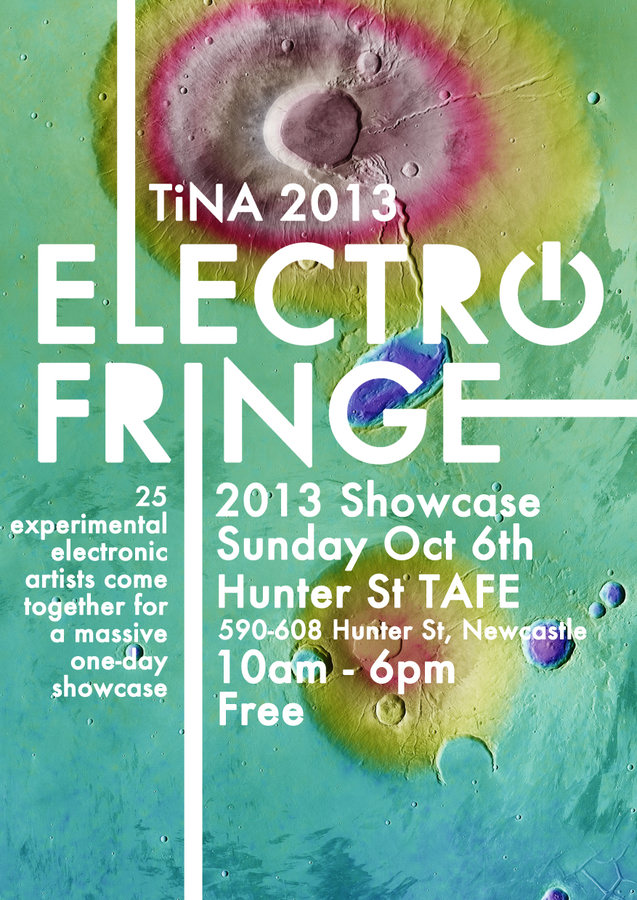 Fun times await!
Ensemble Metatone is heading to Newcastle this weekend for the return of Electrofringe! We're performing at Hunter St TAFE at 2:10pm this Sunday, October 6th.
Here's our little blurb from the Electrofringe program:
Combining field recordings and sampled sounds, Ensemble Metatone use custom iPad-based instruments and percussion to create an improvised, sonic immersion.
If you're heading to This Is Not Art, come along and check us out in our first foray outside of Canberra. If you're super keen you can even go grab the MetaLonsdale iPad app from the iTunes store and jam along!
Looks like it's going to be a really fun day!
Updates! We had a great time playing and it was awesome to see Electrofringe getting back off the ground! Thanks to the producers and helpers on the day and the  crowd of listeners and interested passers-by who stopped to check us out!