Cognition Part 2 - This week at Street 2!
13 Oct '08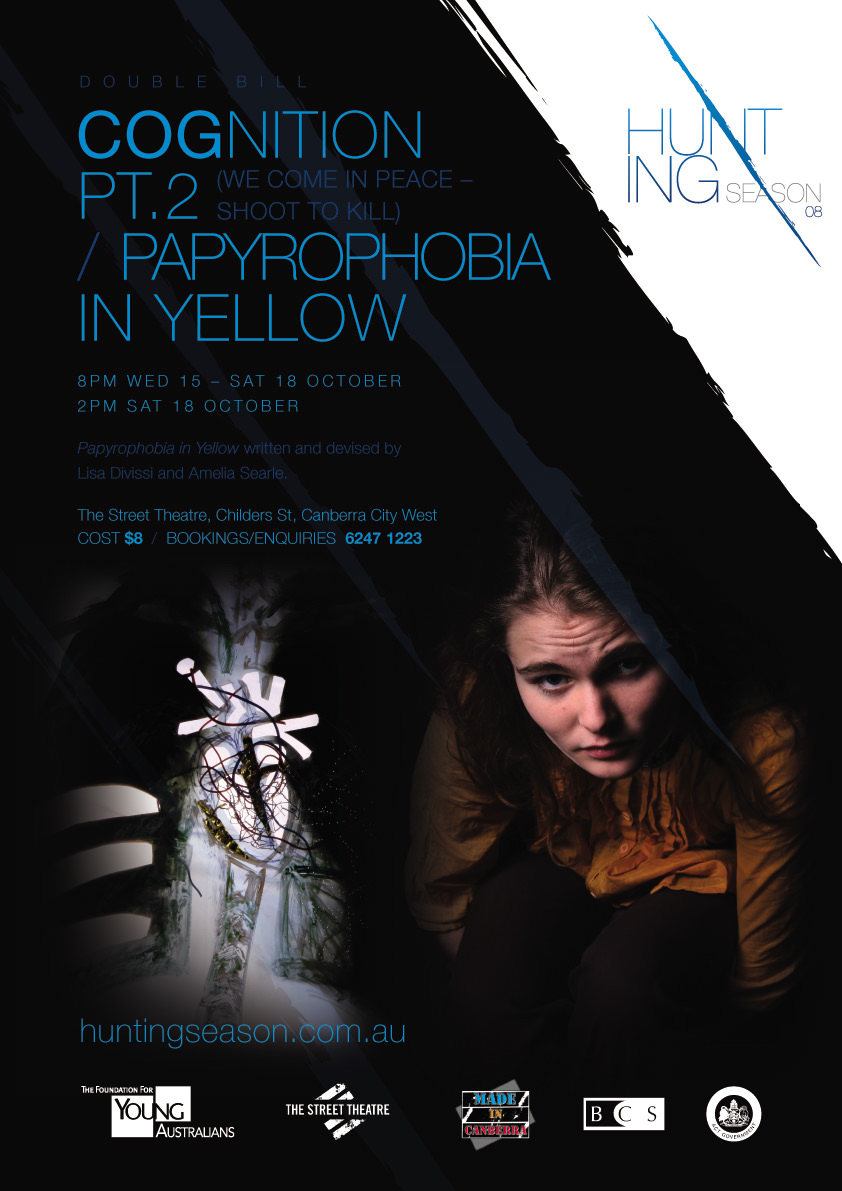 Cognition Part 2 is being performed this week in Street 2 at the Street Theatre, Canberra. There are shows on Wednesday 15th - Saturday 18th of October at 8:30pm and on Saturday afternoon at 2pm.
The show is a live gallery of four dramatic installations. I'm performing soundtracks for each installation on percussion and computer. A special feature of my performance is the debut of my computer-augmented vibraphone project, using the Pd environment to analyse sound in real time and control a computer backing.
We're also using Pd and Gem for interactive visuals that are incorporated into the performance.
Tickets are $8. Here's my setup: